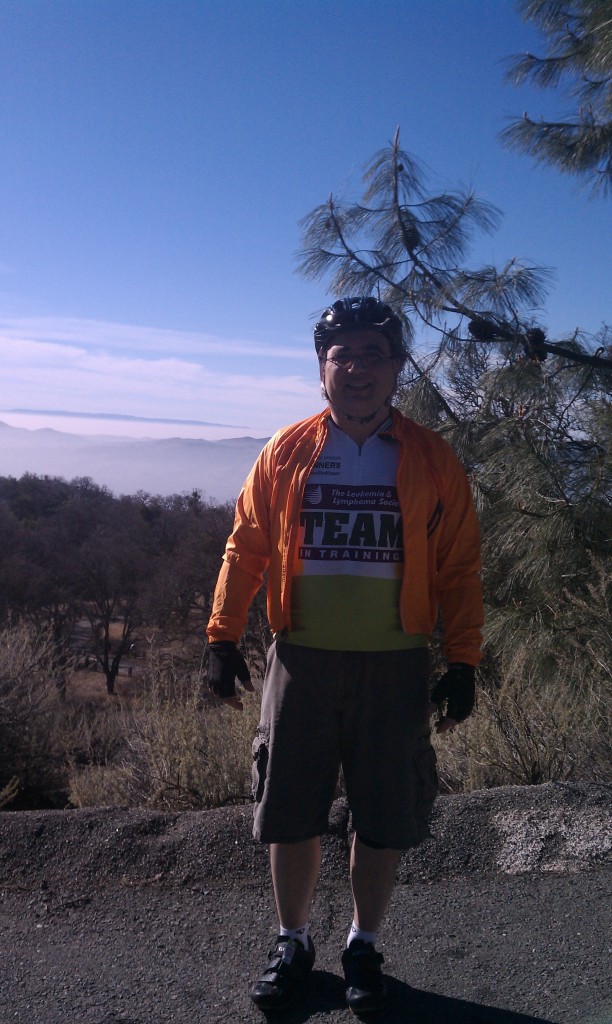 Last Saturday we went up Mt. Diablo.  I didn't much like the sound of Mt. Diablo — especially as I'd just come from the BART stop of its pacifist cousin, Pleasant Hill.  We made it to some sort of station, at which point the really cool, gnarly cyclists continue upward to the peak.  Coach Bumpster, however, was quite firm that I had to head back down: other riders had already gone all the way up, and everyone was now accounted for.  I feigned disappointment at missing out on this chance to struggle to the very top — but there's something to be said for having stuff to look forward to.  I mean, if Neil Armstrong had already walked on the moon as part of (say) his fifth birthday party, then getting there as an adult probably wouldn't have been so exciting for him.
The descent last week almost got too exciting for me.  I was trying to keep up with some of the faster riders (meaning: pretty much everybody else) and on a sharper-than-expected turn found myself being centrifugally pulled off the paved road and onto the gravelly shoulder.  It was a weird feeling — being almost not-in-control — but before I had time to think about it I'd gotten the bike back on the road.  Yikes (almost)!
Today's ride is said to be long (60 miles) but, for the most part, "pancake flat."  It may also be covered in syrup: rain has been general over the Bay Area.
You can make a donation to Team In Training in support of my upcoming "century" ride in March — and thus support the fight against blood cancers — on my TNT fundraising page.
Below is a map of last Saturday's nearly diabolic training ride; you can click on it for the almost gory details.